miketrap.com: Louis CK, Marketing Genius →
miketrap: I just got this e-mail from Louis. It's a clinic in exactly the kind of human, authentic brand-building that works today, and one more reason to love this guy and what he's trying to do. Oh… and his special premieres tonight on HBO. Don't miss it. Hello. This is Louis C.K. I'm writing for two…
Sir Richard - On Taking Risk →
"Dream big by setting yourself seemingly impossible challenges. You then have to catch up with them."
1 tag
"For someone like me, who's probably never going to be involved in the Grammys or..."
– The democratization of the music industry continues #crowdsourcing  lessons Musician Amanda Palmer continually taps into her fan base through her blog and through Twitter conversations about everything from her music to her thoughts on bullying. ...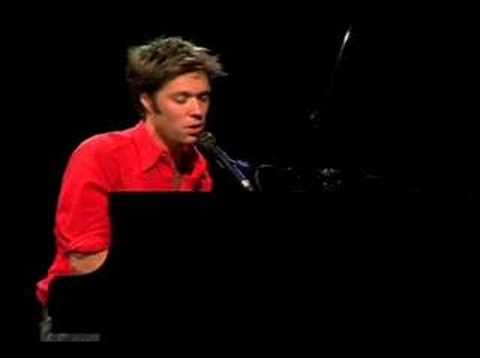 2 tags
"You need to provide something that influencers are scaling to get their hands..."
– http://blog.marketo.com/blog/2013/01/digital-marketing-expert-mitch-joel-talks-about-leveraging-influencers-and-real-time-social-engagement.html
miketrap: Why Storytelling Is The Ultimate Weapon →
miketrap: Jonathan Gottschall, author of The Storytelling Animal, says science backs up the long-held belief that story is the most powerful means of communicating a message. 53 Comments inShare In business, storytelling is all the rage. Without a compelling story, we are told, our product, idea, or…
On the Runway: That Thing Called Good Taste →
'Unfussy Elegance' - I get that! It's interesting to me that despite the Mark Cross company travails — it has had several owners, including Sara Lee — the name still means something to people.
A Reprieve from Myself: What's Revealed in a View →
Although soaking up a beautiful view can help you achieve a mindful state of consciousness, inner peace is only found through deep self-exploration and honesty. There is inherent beauty all around us - in color, shape, texture and unique personality. Taking a moment to appreciate it always helps to find balance in our very busy lives.
Solving the Cake-Making Blues
Found this to be the best baking insight!!! Problem: Batter curdles and separates. Solution: Eggs were not added one at a time and beaten thoroughly after each addition; an electric mixer was set at too high a speed; and/or the eggs were too cold. Try adding 1 Tbs. flour per egg and reducing the speed of the electric mixer. Problem: Cake didn't rise. Solution: Too much or not enough fat...
Watch
vogue: Jason Wu Fall 2012 Sleek, wearable, understated - with 'pony tail' style ;-)
"While we believe that online piracy by foreign websites is a serious problem..."
– Obama for America on SOPA   (via joshuanguyen) Yes we can. (via bijan)
1 tag
"As political theorist Jason Brennan has written, "politics teaches enlightenment..."
– "a nation does not change just for partisan/political reasons. What has to happen is there has to be an intellectual revolution to energize the people and get people to understand the problems in economic and political terms." - Ron Paul
2 tags
The Art of Peace: From "Conflict Resolution" to... →
You can solve a problem without resolving a conflict. It is as much the work of creativity and "moral imagination" as of dialogue and commitment. - This is an important concept to adopt especially in these politically polarizing times. In John Paul Lederach's experience, enduring change is seeded not by large numbers of like-minded people, but by a quality of relationship between unlikely...
"You have to show the muse that you're serious - keep showing up even when..."
3 tags
Getting to the Heart: Joining the Ranks of the...
2011 has passed by faster than any other in my lifetime. But as fast as it went, It was full of new, diverse, and rich experiences. I set out to find just that a few years ago when the most important person in my life passed away to the day. Today is particularly hard for me because I'm feeling the pain of loss in old and new ways. My Uncle Bud and me Three years ago I found myself on the...
1 tag
Boston Could Learn a Thing or Two: On the Move, in... →
"According to city officials, high-tech employment in New York is, much like Yipit, on the move, shooting up by 30 percent in the last five years, at a time when overall private-sector employment has decreased."
1 tag
A Minimalist Loft in Greenwich Village →
I could live like this…neutral colors, rich textures, gorgeous light…
3 tags
Did U.S. Tax Policies Increase Economic... →
"Today, a billionaire in the top 400 pays an effective tax rate of about 17 percent," he says. "That's about 5 percentage points less than your average worker."
2 tags
Generation Sell →
Call it Generation Sell. Bands are still bands, but now they're little businesses, as well: self-produced, self-published, self-managed. When I hear from young people who want to get off the careerist treadmill and do something meaningful, they talk, most often, about opening a restaurant. Nonprofits are still hip, but students don't dream about joining one, they dream about starting one. In...
4 tags
Getting Ready for Defrag and Speaking Gig #Nervous →
So I'm spending the better part of this Sunday afternoon working on a 10 minute presentation I'm giving on big data at Defrag and like serendipity, I came across James Altucher's tips on public speaking. Like most people, I dislike having center stage but I'm determined to make it second nature. And like anything James Altucher does, he 'puts it all out there'...
3 tags
A King of Connections Is Tech's Go-To Guy →
Hearing Mr. Hoffman wax philosophical about technology, it's easy to understand why so many here seem to view him as something of a yoda. When he talks about "scale" — Internet-speak for having enough people use a network to make the network actually useful — he often invokes Archimedes, the great mathematician and inventor in ancient Greece. According to lore, Archimedes created a device...
The Path to Spirituality - How Meditation Can... →
I certainly found myself identifying with Ricard's descriptions, in his own writing, of his youthful, worldly-wise dismissal of "happiness" as a goal. I too was dismissive, well into adulthood, of the very word "happiness" and its overwhelming associations with the dream-come-true state that ends movies, for example, or the happiness as "having it all" American way.
17 Alternatives to Klout →
As we wrote about earlier this week, Klout has reworked its algorithms, and your scores have changed. Some have gone up, some down. Despite claiming more transparency with their algorithms, they are still mostly opaque and mysterious. As one of our readers commented, "Klout just pulled a Netflix, taking trust off the table." So while they tinker with their code, you might want to...
1 tag
"I think it's less about grief than remembrance," she said. "Grief starts to..."
– Patti Smith - Requiem Lass In memorial Patti Smith images from "Camera Solo," which will open at the Wadsworth Atheneum museum on Oct. 21.
2 tags
I love Tweed! I'd be so there if I could - The... →
Inspired from a run in London, Ralph Lauren brings the Tweed Run to NYC. Tweed bow ties, hats, vests, knickers. To die for! Old England style at its best…
3 tags
"She was just a badass — no other way describe... →
A woman of photos and firsts - Ruth Gruber celebrates her 100th birthday and tells a fascinating story of her life - embracing her sex while challenging stereotypes. Rebelling every step of the way of her life and an amazing storyteller…
Jeremy Rifkin: "The Third Industrial Revolution" →
In the nineteenth century, the first industrial revolution brought together print and literacy with coal and rail. In the twentieth century, a second industrial revolution combined the telegraph and telephone with oil and nuclear power. Jeremy Rifkin says we're now on the cusp of a third industrial revolution merging internet technology and renewable energy. He's president of the...
1 tag
Social Marketing is About Leads →
During last week's Focus Roundtable Above the Funnel: Making the Connection Between Social Sales & Marketing and Measurable ROI, we discussed whether there is a connection between customer activity on social networks and the ability to drive qualified leads into sales opportunities. Here's Chris Selland's recap of the event!
The Depression: If Only Things Were That Good →
Perhaps the most important reason, beyond the financial crisis, is the overall skill level of the work force. The United States is the only rich country in the world that has not substantially increased the share of young adults with the equivalent of a bachelor's degree over the past three decades. Some less technical measures of human capital, like the percentage of children living with two...
Achieving Life's Mission - Figuring out what you... →
If you don't build something, or solve a problem, that you're extremely passionate about, you're really only going to be able to handle the good times.  When things are going extremely well, life will be great.  You'll love your job, you'll love your investors, and your mom will love you, too.  But when crap hits the fan you're going to begin to get weary.  And tired.  And depressed.  And if...
1 tag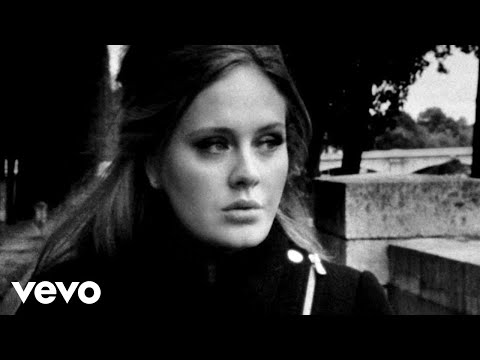 1 tag
First Ever Focus-Terametric Roundtable #SMROI →
Above the Funnel: Making the Connection between Social Sales & Marketing and Measurable ROI Social media creates powerful ways to build and strengthen customer relationships but the practice is still in its infancy including the methods, the organizational structures, and the tools. We're talking about the intersection of marketing and sales that social media is forcing - the need for a...
1 tag